UPDATED OCT 18, 2021
Mobile games are better than they've ever been. You can only enjoy these mobile open-worlds on the go.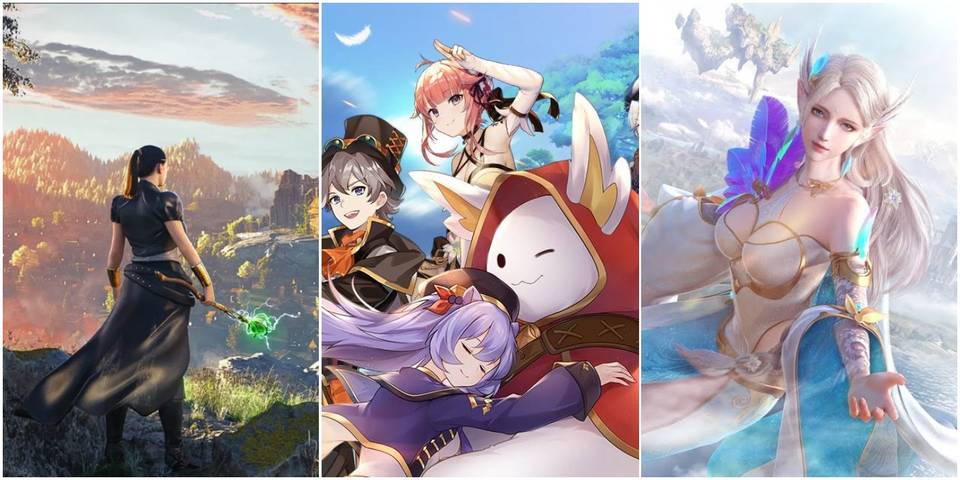 When open-world games become the topic of conversation, games like Red Dead Redemption 2, Skyrim, and Minecraft come to mind, and for good reason. Players who enjoy games with expansive worlds want an immersive experience that consoles and PCs have the storage space for.
RELATED:Best Mobile Games With Controller Support
However, while a majority of open-world games can usually be found on consoles or PC, there are plenty of captivating worlds to explore on mobile. The mobile gaming market is one of the most underrated areas of the games industry. There are thousands of different games available for any type of gamer, from casual to competitive. There are also plenty of open-world games on mobile that, are not available on other platforms.
Updated October 18, 2021 by Camisha Pisenti: With the announcement of the Steam Deck and the release of the Nintendo Switch OLED, there's no surprise that gaming on the go continues to grow in popularity. However, players can find just as many amazing games to play on their mobile devices. Each year dozens of new mobile games release, with open-world games continuing to grow in popularity on each app store. This article has been updated to include additional open-world games available on Android and IOS.
12 The Legend of Neverland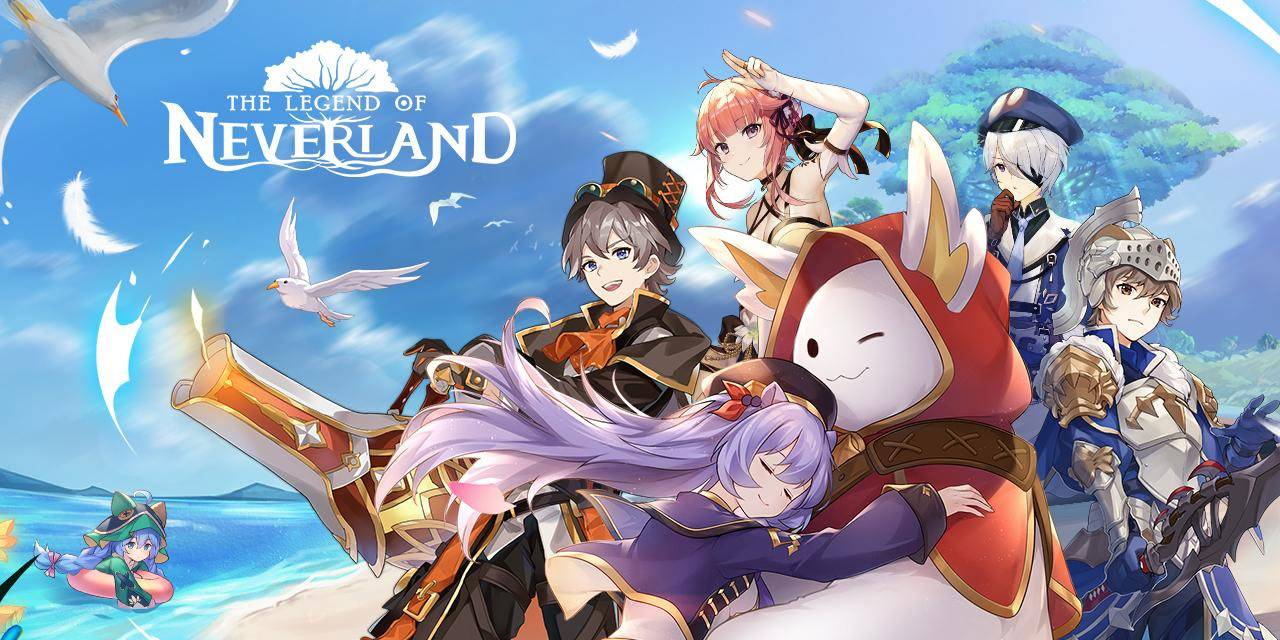 JRPG fans will want to check out The Legend of Neverland. The game features a large world full of unique characters and adventure. The Legend of Neverland features four classes players can switch between. Each of the classes has its own skill tree that allows for more customization between each class.
RELATED:Games To Play If You Liked Genshin Impact
Players are also able to dye clothing in the game, to create their own unique look. There are also plenty of ways to wind down, from fishing to cooking and even mining. The Legend of Neverland is available on IOS and Android.
11 Stormfall: Saga of Survival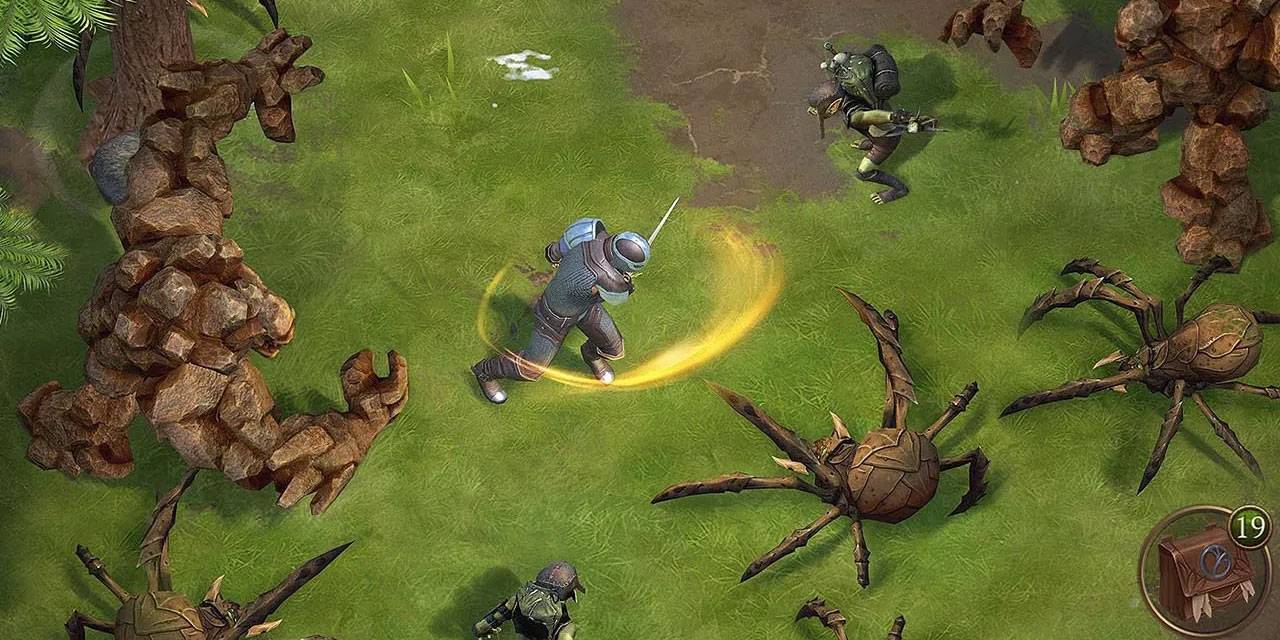 In Stormfall: Saga of Survival players will have to survive a wasteland known as the Eastern Marches. The survival MMORPG will require players to hunt for food and seek out water and resources. Players will craft what they need to improve their campsite. The game also features ways to learn powerful magic through runes to defend against enemies and enhance tools and equipment. Stormfall: Saga of Survival is currently available on Android and IOS.
10 Dawn of Isles
Dawn of Isles features a vibrant world where players can build an island paradise from the ground up. Players will have to gather resources while developing workshops and piers to produce, process, and sell goods. In addition to gathering and building, players are also able to tame exotic pets and enjoying relaxing fishing minigames. Pets also have their own unique skill trees that unlock plenty of potentials while exploring the world. In Dawn of Isles, players can also choose from a variety of weapons and skills to establish their own combat styles. Dawn of Isles is currently available on both Android and IOS.
9 Perfect World Mobile
Perfect World Mobile is the mobile-only version of Perfect World International. The mobile MMORPG received a huge graphics overhaul and a vast open world. Fantasy game fans can engage in hot-air balloon races, test their teamwork as they storm the Dragon God on the high seas, and uncover plenty of secrets along the way.
RELATED:Monument Valley And Other Aesthetically Pleasing Mobile Games
Players can choose between eight classes: Soul Hunter, Assasin, Cleric, Wizards, Blademaster, Archer, Barbarian, and Vulpine. Each class specializes in different types of combat from taming powerful pets to high damage dealing physical strength. Perfect World Mobile is available on Android and IOS.
8 Wilderless
For players looking for a more casual and leisurely experience, Wilderless should be on their radar. In Wilderless there are no enemies, no quests, just miles of untamed wilderness for players to explore. Wilderless encourages players to enjoy the quiet moments and to take in as many of the views as possible. The single-player open-world game is a solo indie developer project and offers an ad-free mobile experience. In addition to exploration, players are able to fly through the skies as a hawk, go skating on frozen northern lakes, and take photos in photo mode. Wilderless is available on Android and IOS.
7 Flight
In the mobile game Flight, players will take on the role of a monk who turns into a raven to venture across the world. Players will fly through the valleys and mountains of Nepal. There are no enemies or dangers that threaten the player, leaving them free to hover in the wild. While the primary gameplay mechanic is exploring the open world through flight, players are able to transform back into a monk to explore the jungle floor and underground. Flight is available on Android and IOS.
6 Forsaken World: Gods and Demons
Fans of fantasy RPGs will want to take a look at Forsaken World: Gods and Demons on mobile. The game features a vibrant world full of amazing landscapes and plenty of secrets.
RELATED:Franchises That Should Create An Interactive Mobile Game Like Pokemon Go
Players can create and join guilds and build guild fortresses to strategize with their friends. Forsaken World lets players take control and change their class at any point, and also allows players to specialize in the skills that they want. The game's dynamic gameplay allows players to go on a new adventure every time they login from dungeon crawling to dragon slaying. Forsaken World: Gods and Demons is available on Android and IOS.
5 Evil Lands
In Evil Lands, players will battle monsters and dragons and become heroes of the land. The fantasy RPG features real-time multiplayer gameplay and a variety of maps to explore and quests to complete. Players can choose between several classes, upgrades, skills, and items. Evil Lands also features cooperative and PvP modes. Cooperative mode allows players to team up for raids and epic battles. While PvP mode players can team up or battle against each other to see who is the strongest in the land. Evil Lands is available on Android and IOS.
4 Land of Doran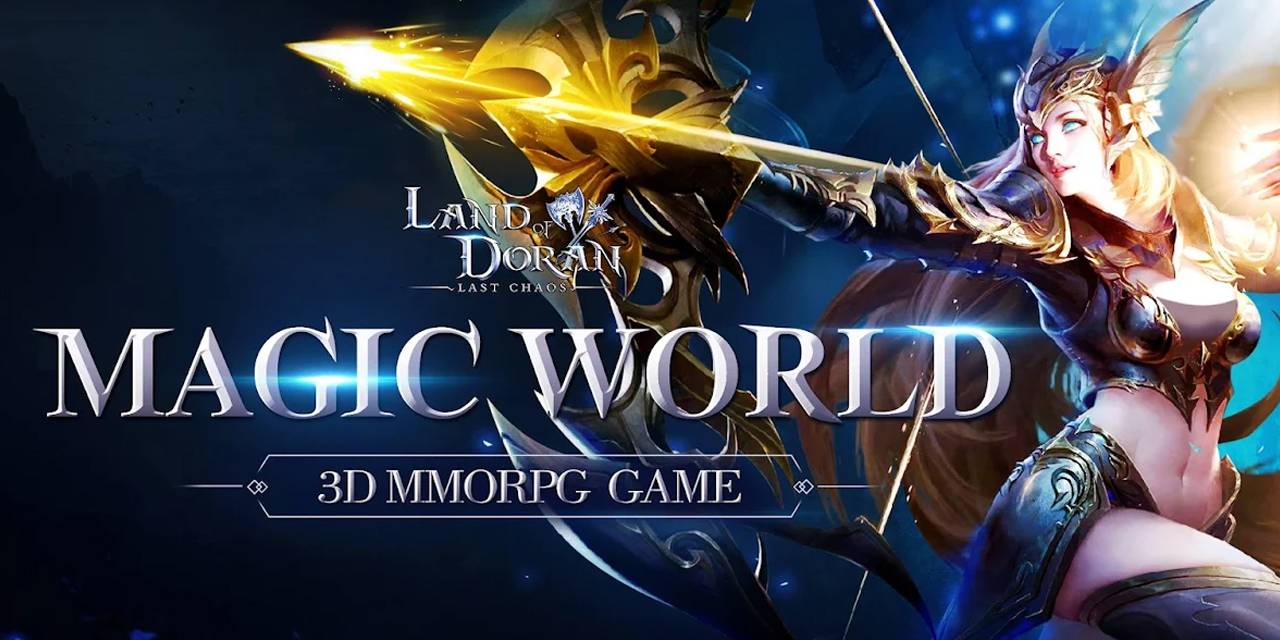 Land of Doran is an MMORPG set in a fantasy open-world. Players will get to choose between three classes: Mage, Warrior, and Archer. Each class has its own set of unique skills and abilities. Land of Doran features cross-server battles and plenty of boss battles across the world. Character customization is a focus of the game, with hundreds of items and equipment for players to mix and match as much as they want. Land of Doran also features real-time PvP battles, as well as PvE battles and bosses. Land of Doran is available on Android and IOS.
3 LifeAfter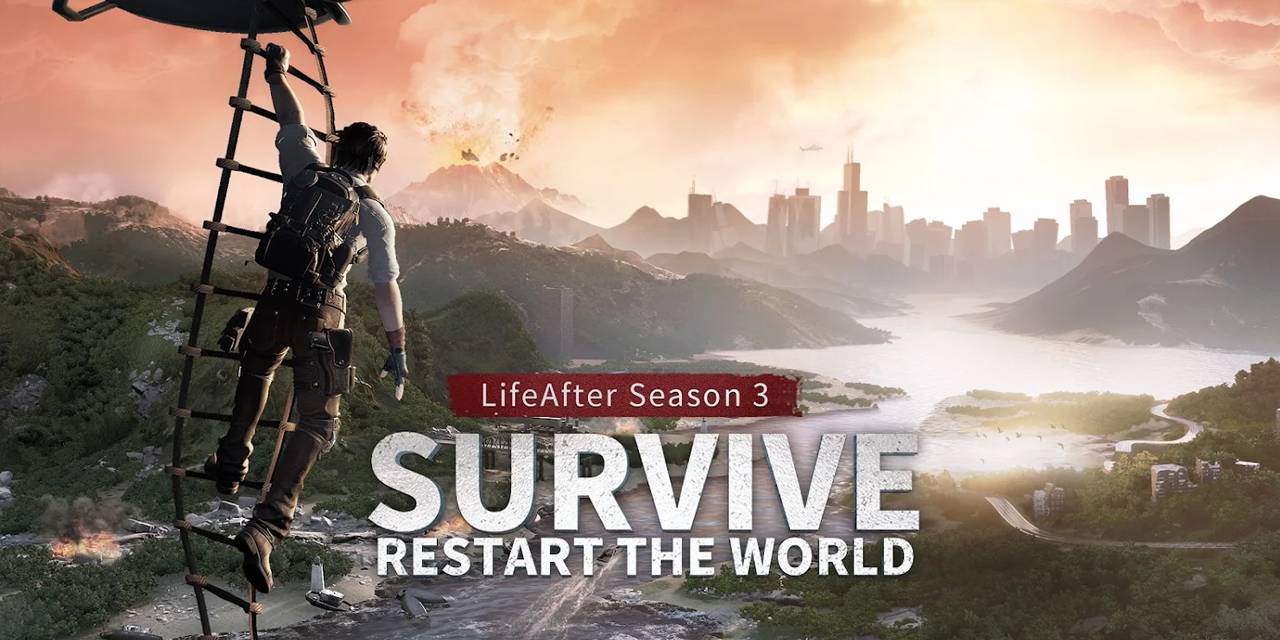 LifeAfter is an open-world survival game in a post-apocalyptic world. Players will have to build a sanctuary for humanity while exploring every inch of the world. While scavenging for resources players will encounter infected cities, freezing forests, and abandoned ruins.
RELATED:Best Mobile Games With Controller Support
Players will also encounter other survivors on their journey who they can trade with, however, not all encounters will be friendly. Players will also have to master the land, air, and sea combat in the third season of the game. LifeAfter is available on Android and IOS.
2 Sky: Children of the Light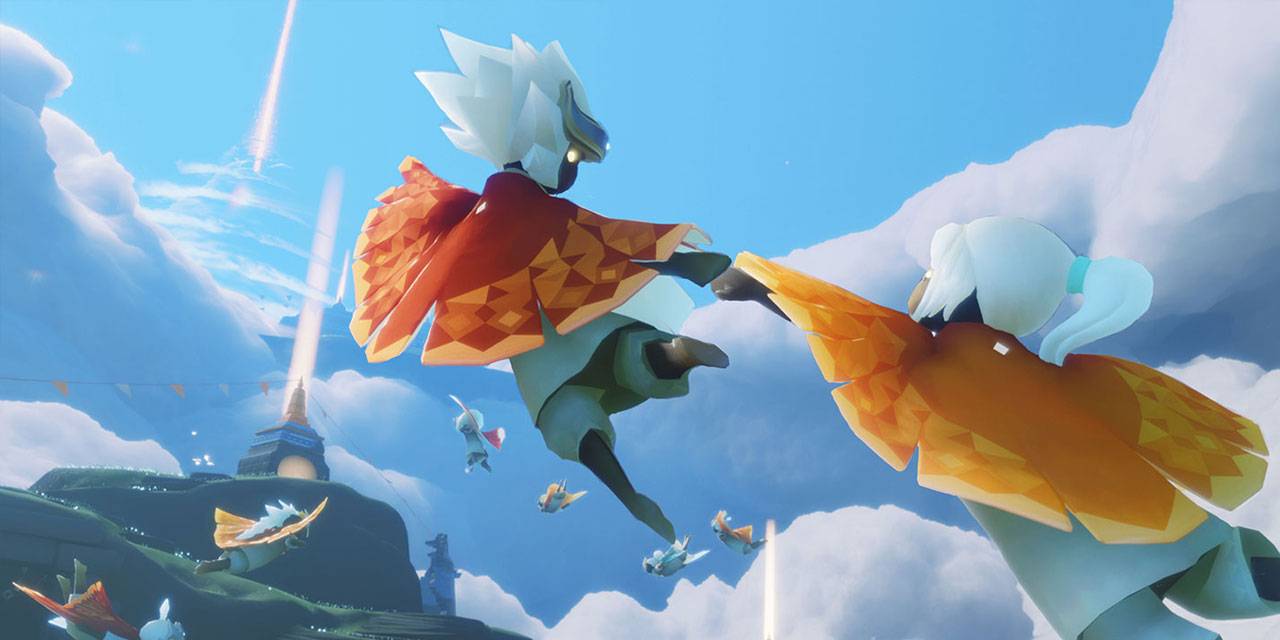 Sky: Children of the Light is developed by the award-winning developers behind Journey and the acclaimed game Flower. Sky: Children of the Light is an open-world social adventure game.
Players will explore the world using their capes to fly, around each realm. The game features seven realms, each with a different theme. The themes explore the various stages of life. Each area also has plenty of things to discover and places to explore.
The game focuses heavily on social mechanics, and players can meet new friends and unlock new abilities as that friendship grows. Sky: Children of the Light also features plenty of cosmetic options, from capes to playable instruments. Sky: Children of the Light is available on Android and IOS.
1 Arcane Legends
Players can team up and explore a large world in Arcane Legends. Arcane Legends is an MMORPG set in a world full of danger and mystery.
Players will battle goblins, necromancers, trolls, and many other creatures as they adventure through the world. Each player can also select a companion to travel with them from a large selection of animal types. Arcane Legends is available on Android and IOS.